A journey with breast cancer gives new perspective on life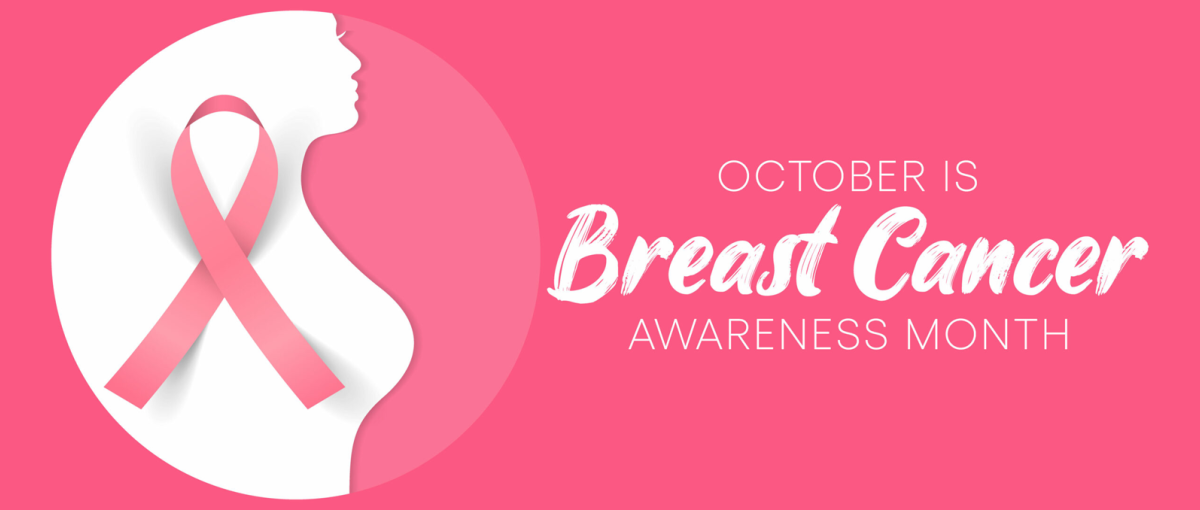 October 19, 2023
By Karen Diaper, Director, Communications & Community Engagement
Jo Ann Molloy, site administrator at the Misericordia Community Hospital in Edmonton, shares her story of her journey with breast cancer to encourage others to get screened and to express her gratitude for the care she received.
I went for a routine screening mammogram on a Wednesday in January of 2011. I didn't stick around for the results because I wanted to get back to a meeting at the Misericordia hospital, where I worked in human resources at the time.
At some point that day, the clinic called and left a voicemail on my phone that I didn't pick up until later that evening. I thought I'd call them in the morning when I had some time, but they called me right back first thing in the morning and said, "We know you left yesterday and you were in a bit of a rush, but we need you to come back."
I said that I had a heavy couple of weeks and asked if I could make an appointment for a couple of weeks later. The caller said, "No. We need to see you today."
And then I thought, "Something's wrong."
The caller then said, "We need you now. Come right now."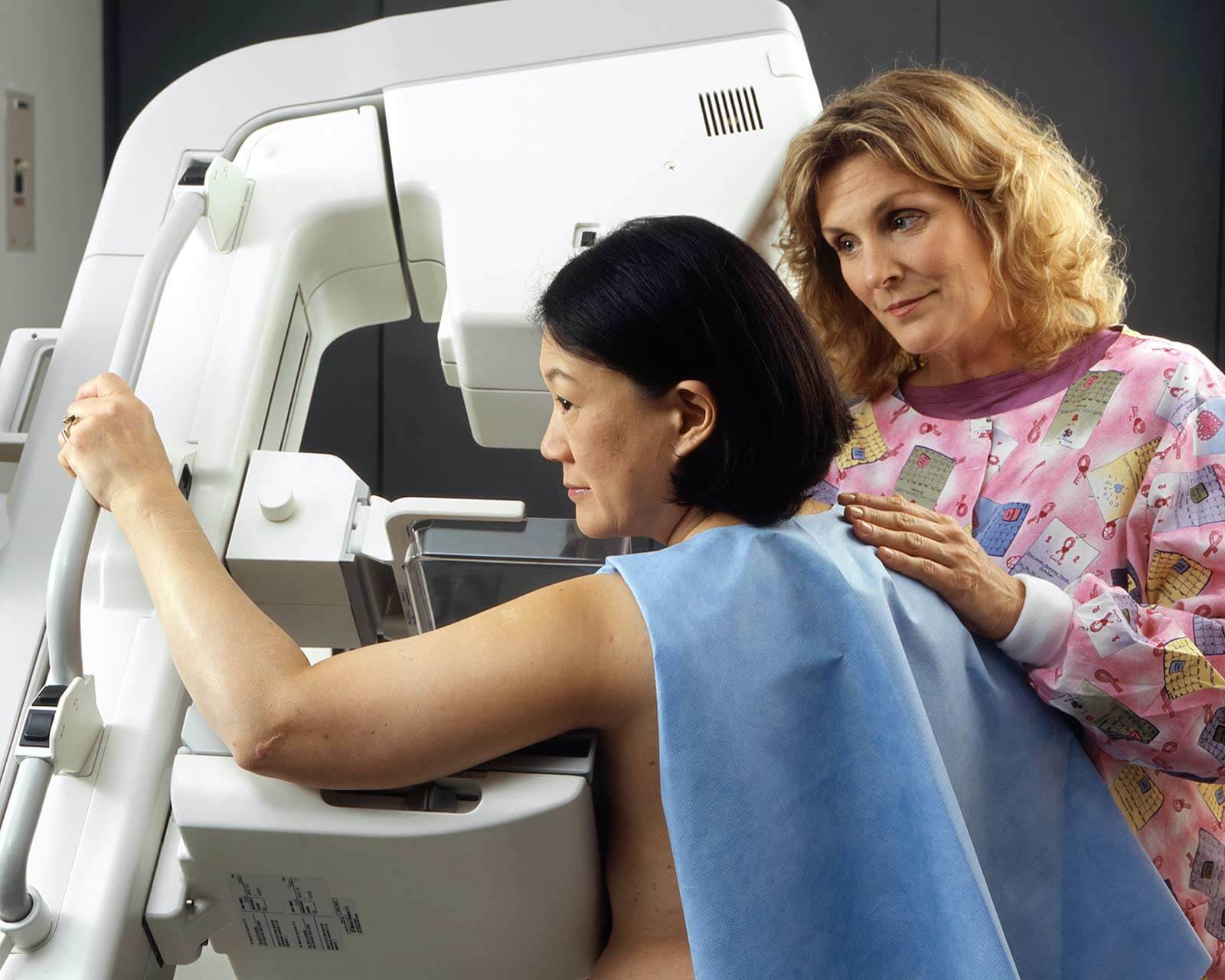 I went straight over to the Lendrum clinic, and they repeated the mammogram and said I also needed an ultrasound.
The radiologist came in and said, "There's something there in the right breast."
And I thought, "This woman looks at mammography all day, every day." I asked, "Based on your experience, what do you think?"
And she said, "I think you have breast cancer, but I don't know that for sure. We'll do a biopsy, and your family doctor will get hold of you in two or three days and let you know for sure."
I had a punch biopsy that afternoon, and then my family and I went to Banff for the weekend while we waited. I told my husband but no one else. I thought if it was a nonevent, I would get everybody worried over nothing.
My family doctor phoned me a couple of days later with my results, and he was shocked. He said he never anticipated this as I had no family history. Nobody in my family had had cancer at that time. In fact, the radiologist, when she did my biopsy, asked me that same question, and I said no, no one.
(The radiologist) said that 70 per cent of women who have breast cancer have no family history. That was a big learning for me as well because I thought, "Oh, it's not in my family. I'm not thinking about it very much, right?" 
At the end of January, my family doctor called and asked me to come in and talk about next steps for entering the comprehensive breast program. Within a couple of days, they called me with some options for surgeons. I was a little sensitive because I knew many of the surgeons from my previous life as a registered nurse, so I selected Dr. Dave Adams at the Misericordia. I wanted my surgery to be at the Misericordia because I worked here, and I felt very comfortable and safe here. I had a professional relationship with Dave but not a personal one, so that also played a role in my decision.
I saw Dave in his office to talk about surgical options, which were either lumpectomy or mastectomy at that time. He told me there wasn't any evidence that having a mastectomy would improve my survival rate any greater than having a lumpectomy at that point. This was a hard decision, as I had always thought in the past that if I had breast cancer, I would have a mastectomy and be done. But when I was faced with it, I struggled with the decision. I thought it would be an easy choice, but I felt I didn't want to have a mastectomy.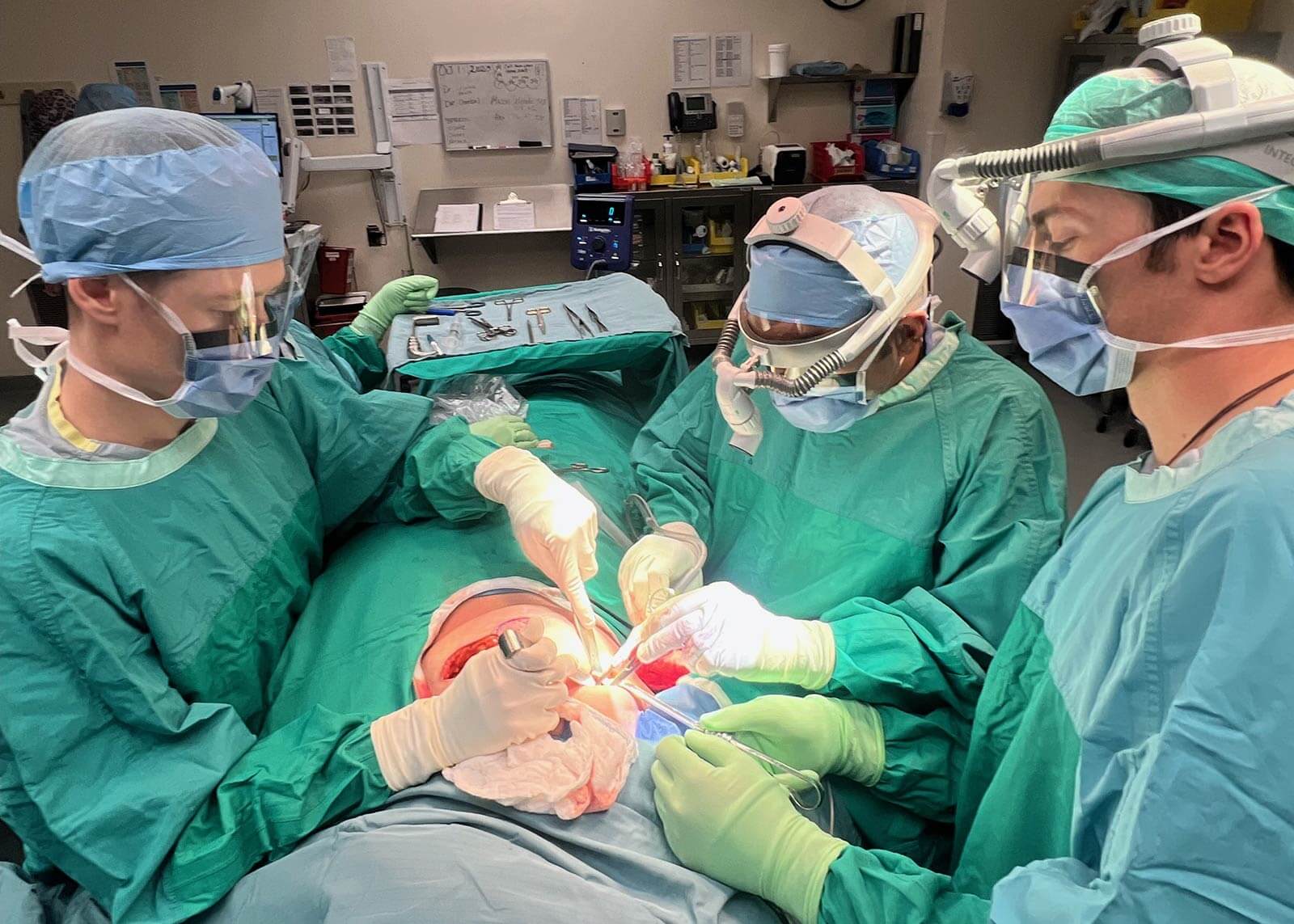 I elected to have a lumpectomy and had my surgery February 13. I had a day procedure, and some of the staff in the day ward knew me. They treated me with so much dignity, and they protected my privacy, and I'm so grateful for that. The staff were mindful that I might be recognized because I worked at the hospital. I'm sure that some people in the operating room and the holding bay knew who I was, but they didn't treat me differently. They gave me the same information that they would give anybody else. They also didn't assume I knew everything. They told me exactly what was going to happen. I went to sleep in the operating room with the nurse holding my hand. They were so kind.
I went home that evening to wait for my results. I was scared because I thought this could be really bad or it could be really not so bad, depending on what the pathology showed. I had three children at home at the time, and I thought, "What if I die? What if I die from this? What's going to happen to my kids and my husband?"
It was such a wake-up call, and it made me think about what's really important in life. 
I came back to work for a few days after my surgery while I was waiting to be seen at the Cross Cancer Institute. That was more for my own mental health, as I wanted some kind of normalcy and routine in my life. Many of my friends were people I worked with, and I received a lot of support from my colleagues here at the Misericordia.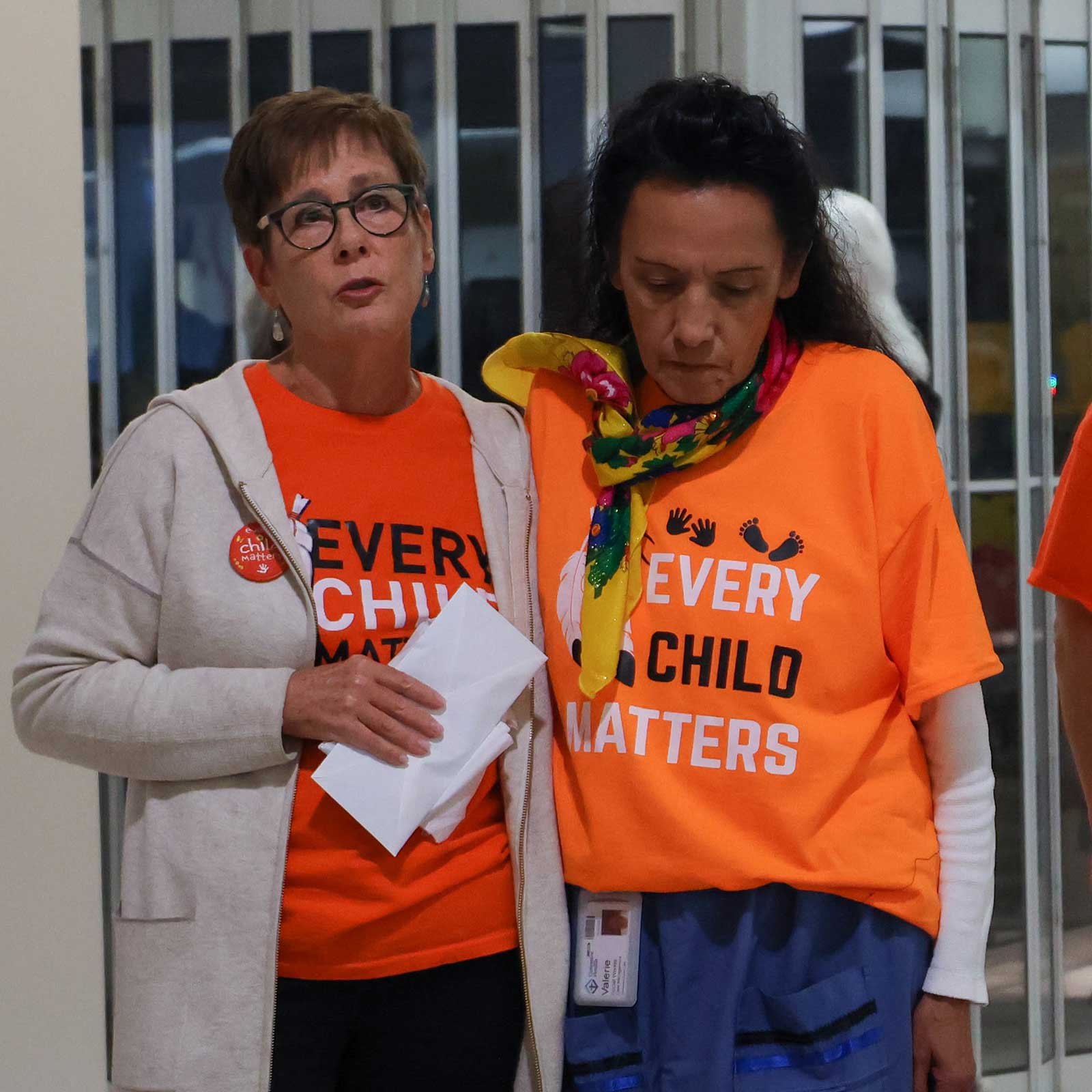 I thought, "I'm just going to keep working. I'll go for my radiation, and I'll go for my chemo, and I'll just keep working."
The Cross had me connected with oncologists and supports, one of whom was a psychologist on the care team. I had one appointment with the psychologist, and he asked me, "What are your plans?" I talked about how I was going to just work through this, and he said, "You realize it's going to require quite a bit of your energy to go through this treatment and recover from it. I want you to think about how much energy you want to expend on that versus how much energy you want to expend on working."
That was the first and last conversation I had with him.
I took four months off while I had treatment, but I came back pretty quickly afterwards to get back into a routine as I had before.
My pathology was not bad. I knew that I had a highly treatable breast cancer and that it was unlikely I was going to die from it but that I couldn't ignore it. It was still cancer, and I don't want to diminish how serious cancer is. People need to take it seriously.
It raised a lot of questions for me. It gave me a different perspective on life, especially in that early time when I thought, "I don't know how this is going to go."
I started to do things like planning. I knew I had to talk to my family about things, about what I wanted in case I wasn't able to tell them later on.
It also put a higher value on relationships. For me, the question was, What's really important in my life? It was the people I love, and that extended to family, friends and others. And it was a need to have a lot of meaning in my life.
I'm many years out since my diagnosis now. There are many periods of time when I don't even think about it anymore. It's on your mind a lot at the beginning, but now I don't think about it very much unless I hear about somebody else, and then I'm taken right back.
From my experience, I would say don't rely on your medical history. Don't get lulled into that sense of complacency because it can happen to anybody. Please don't take your health for granted and avail yourself of the screening tools that are out there because you just don't know. Don't have that false sense that it's never going to happen to you.
I will be eternally grateful not only for the expertise in the surgical care I received but also for the compassion and sensitivity with which I was treated.