St. Mary's Health Care Centre
451 Dechauney Ave Trochu T0M 2C0
St. Mary's Health Care Centre is a continuing care community. We provide independent living and long-term care, supporting you with everything you need today and in years to come.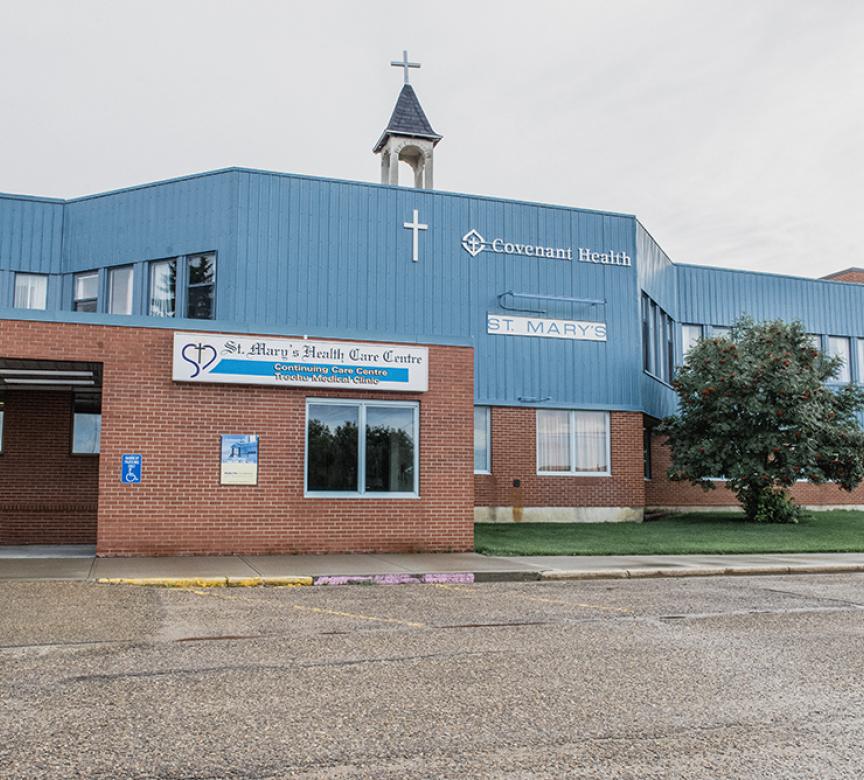 Interpretive services

We offer interpretive services for residents and families who prefer to communicate in a language other than English. You may request services in person, through live video or over the phone.

To arrange for an interpreter, speak to a member of your care team.
Long-term care

We offer quality, compassionate care to 28 long-term care residents.

Admission

Long-term care is available once you have been assessed by a case manager. You can choose to be placed with us, but you may have to wait for an opening.

Contact

Phone: 403.442.3955
Nutrition counselling

We provide nutrition counselling to help you stay healthy, prevent and manage diseases and recover from illness or surgery.

Contact

Phone: 403.442.3955
Occupational therapy

We help residents who have had an illness or injury learn, relearn or maintain skills for carrying out daily activities. 

Services

assessment
evaluation
rehabilitation
treatment
education (i.e., learning to live with a disability or manage a chronic disease)
end-of-life care

Hours

Monday-Friday, 8:30 a.m.-4 p.m.

Contact

Phone: 403.442.3955
Palliative care

Our centre provides holistic, comfort-based palliative care for people with life-limiting conditions and their families. We offer care tailored to your wishes and needs.

Services

medical care
spiritual care
education and resources
support for your family

Learn more about palliative care through the Palliative Institute.

Visiting

Your family and pets are welcome to visit anytime.

Referral

Your healthcare provider may contact us to have you admitted.

Contact

Phone: 403.442.3955
Physical therapy

We offer services to help residents with physical issues related to an injury, disability or other health condition.

Contact

Phone: 403.442.3955
Recreation therapy

We offer recreation and leisure services to enhance the health and well-being of our residents. We support choice and help you follow your interests.

Contact

Phone: 403.442.3955
Spiritual care

Our team offers spiritual care services to our residents and families, regardless of faith, background or tradition. We honour each person's wishes and unique journey.

Chaplain services

Our chaplain is on-site to respond to a wide range of needs. They may:

support you with end-of-life concerns, including ceremonies, memorial planning and decision-making
help you explore meaning and purpose in life
support you during grief and loss
explore ethical concerns facing residents and staff
provide religious care (prayer, requests for sacraments or visits from faith leaders)
help you explore your understanding of God or the Divine
arrange a quiet space for you in the chapel

Hours

Monday and Wednesday, 8 a.m.-4:15 p.m.

Contact

Ask a member of your care team to connect you with our chaplain.

Phone: 403.442.3955
Supportive living level 2

We offer support through our lodge program for seniors who want to live in a caring community. The program includes a room or suite, full meals, light housekeeping and some recreational activities. 

Access

You may access a space by contacting us directly.

Contact

Phone: 403.442.3955
Amenities for residents
Meals
We serve full, nutritious meals three times a day in our dining rooms.
Laundry
Laundry service is optional. You are welcome to do your own laundry for a flat fee.
Hair salon
Our on-site hairdresser is available by appointment.
Spiritual care
Spiritual care is available from our chaplain as well as local parishes. Various denominations also hold services in our chapel.
Special services
A foot care nurse visits regularly to provide foot care.
Massage therapists come to the home to provide care.
Resident and Family Council
Our Resident and Family Council meets monthly. The meetings are held virtually and in-person to discuss improvements and needs within the home.
Latest news
Randi says there's something intangible about living and working in a rural area, something that she encourages healthcare workers to experience.
Lynn says a job is not really a job when you enjoy it, and she really enjoys supporting residents at the centre.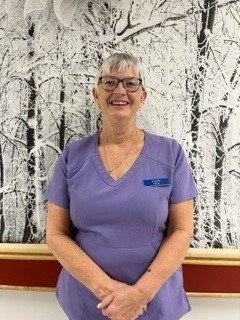 A pilot program by the stroke clinic at St. Mary's Hospital in Camrose is helping long COVID-19 survivors regain their physical and mental health.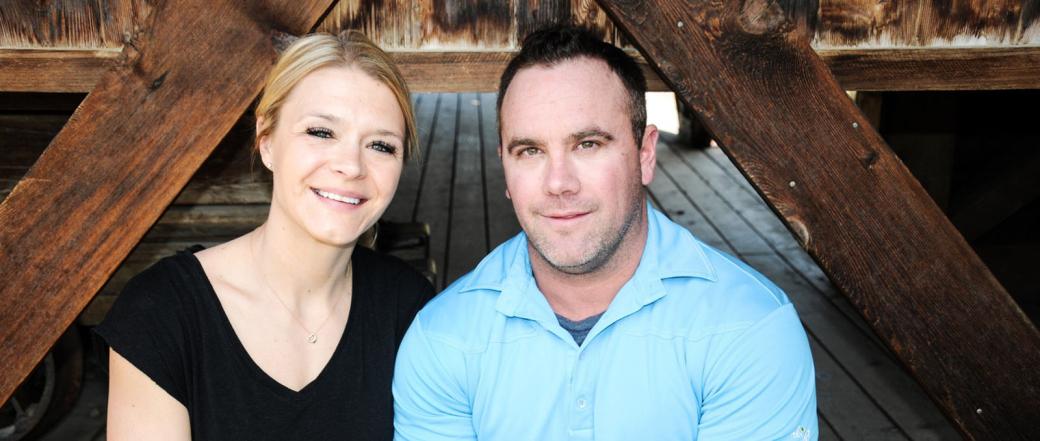 Suites
Long-term unit
Our long-term unit includes rooms for 28 residents.
Independent living (lodge) unit
We can accommodate 28 residents in our lodge.
Common areas
Our long-term and lodge units each have dining rooms, activity spaces and sitting areas.
We have a variety of grounds around the building, with outdoor space, courtyards and coulee views for you to enjoy.
We share our chapel with the Trochu community.
Neighbourhood
St. Mary's Health Care Centre is located in the town of Trochu. We are a short distance from the main street and local shopping.
Community partnerships
We offer a Meals on Wheels program to provide hot meals to the local community.
We work with a local pharmacy to provide any medications you may need.
We operate a collections lab for Trochu and the surrounding area.
Visitor guidelines
Visiting hours
8 a.m. - 8 p.m.
For the safety of our residents, please postpone your visit if you are not feeling well. 
Stop the spread of germs
For the safety of our patients and residents, we encourage you to clean your hands when you visit. See A Guide to Clean Hands for information on protecting yourself and your loved ones.
If you're sick, wait and visit your loved one when you're feeling better. If you must visit and you're coughing or sneezing, consider wearing a mask to protect your loved one.
Cover your nose and mouth with a tissue when you cough or sneeze, and then discard the tissue. If you don't have a tissue, sneeze or cough into your upper sleeve or elbow.
Clean your hands often with soap and water or hand sanitizer, especially after coughing or sneezing.
Parking
We offer free visitor parking, including accessible parking stalls, on the north side of the building.