With your support, we can carry out our mission of caring for the whole person — body, mind and soul — with compassion. Your contributions help us meet the needs of all people, but especially those who are at risk.
You can give through the Covenant Foundation or directly to a site below.
Give now and save later
December 31 is the last day to donate to our Covenant Foundation to get a 2023 tax receipt. Donate today to save come tax time and advance care for Covenant Health patients and residents across Alberta.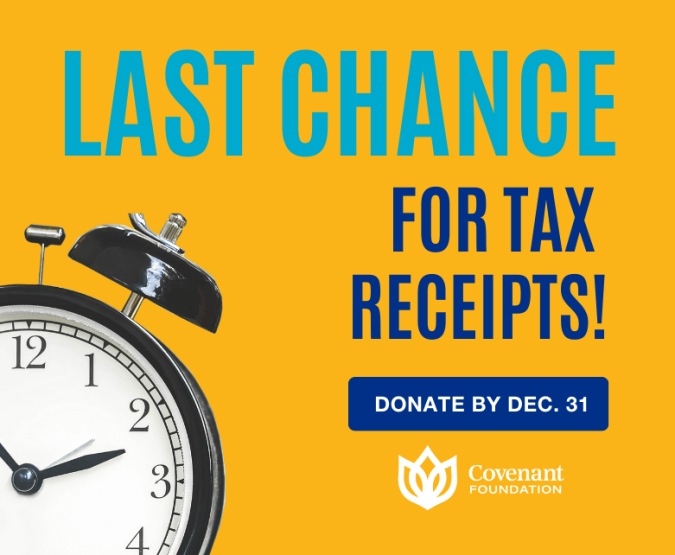 Covenant Foundation
Banff Mineral Springs Hospital
Bonnyville Health Centre
Edmonton General Continuing Care Centre
Grey Nuns Community Hospital
St. Joseph's Auxiliary Hospital
St. Joseph's General Hospital
St. Joseph's Home
Killam Health Centre
St. Mary's Health Care Centre
St. Mary's Hospital
Mary Immaculate Care Centre
St. Michael's Health Centre
Misericordia Community Hospital
Our Lady of the Rosary Hospital
St. Therese Villa
Villa Caritas
Youville Home