Meet Benny Mathew
Health Care Aide, Killam Health Centre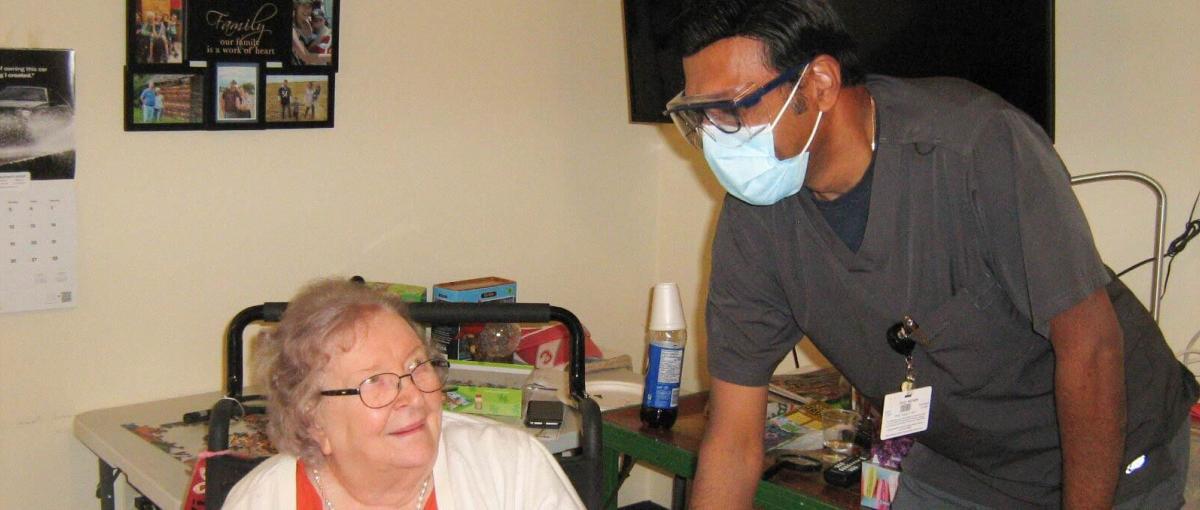 When Benny Mathew began working as a health care aide at Killam Health Centre, the Edmonton resident didn't expect to find a second home there. But he was quickly drawn in by the strong community spirit that defines Killam, and four years later, he continues to work there part time.
"I'm not a city person; I like smaller communities," Benny says. "People are very friendly in Killam, and it feels like being part of a family because everyone knows each other. My co-workers are really nice, which is one of the reasons I like it there so much. I know that if I need anything, they are there for me."
Benny is proud to work in Killam Health Centre's new resident building, which provides supportive living, long-term care and dementia care under one roof. This design ensures residents can stay at the site even as their needs evolve, and the resident-centred care philosophy aligns well with Benny's passion for serving seniors.
"I like helping those who aren't able to do certain things themselves," Benny says. "For me, this is a service and not just a job. When I help residents, I treat them as I would my own parents."
At Covenant Health, you'll find a supportive and fulfilling workplace where you can flourish and find your calling to serve. If you're looking to make a difference, see the opportunities that await you at Killam Health Centre.
Are you interested in joining the Covenant Health team?
Covenant Health has diverse teams of employees, physicians, and volunteers that share a deep commitment to serve and share their talents for the greater good.