Meet Donna Buelow
Licensed practical nurse, Killam Health Centre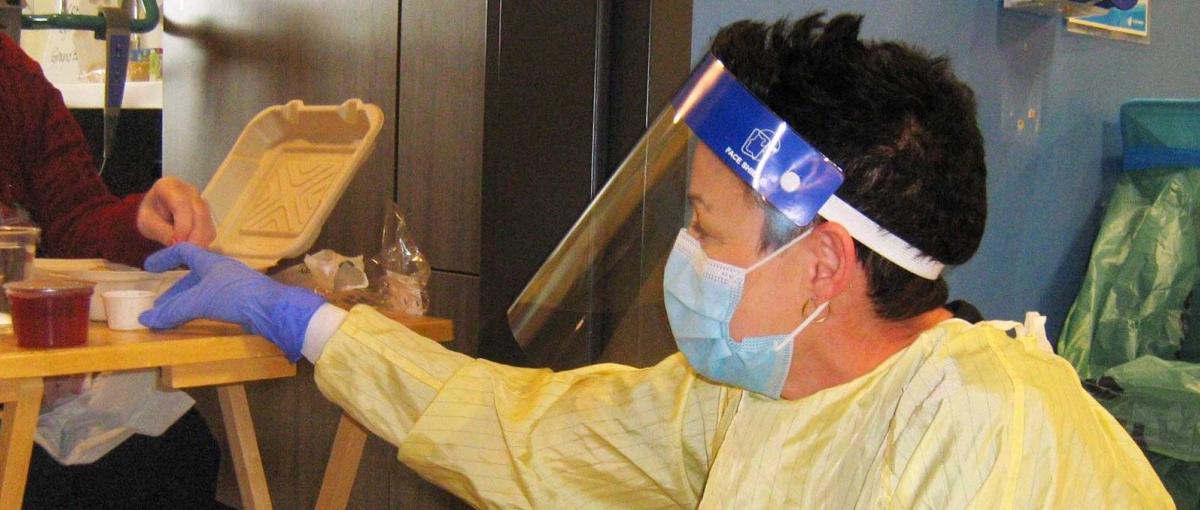 Advocating for seniors is the best part of Donna Buelow's work. As a licensed practical nurse (LPN) at Killam Health Centre, she says her true passion lies in seniors' health and chronic disease management, which allows her to collaborate with colleagues across many disciplines and partner with residents' family members.
"Every day brings a new challenge," Donna says. "One misperception I think people have about seniors' health is that nothing is emergent, but this isn't true. Seniors absolutely have emergent needs, and it's important to be proactive because they can decline quickly."
Donna has lived in Hardisty, about half an hour from Killam, for 30 years now and describes the town of Killam as welcoming and supportive.
"There are a lot of nice things about working and living in a small community. The cost of living is lower, and if you need help, you can easily rely on your neighbour."
As for her colleagues at Killam Health Centre, Donna describes the team as highly collaborative and says it's fulfilling to hear positive feedback from the loved ones of residents.
"Families recognize the care we give, and they reward us and thank us often. That's one of the greatest things — how the families respond to the care you give. It makes you want to do it more."
At Covenant Health, you'll find a supportive and fulfilling workplace where you can flourish and find your calling to serve. If you're looking to make a difference, see the opportunities that await you at Killam Health Centre.
Are you interested in joining the Covenant Health team?
Covenant Health has diverse teams of employees, physicians, and volunteers that share a deep commitment to serve and share their talents for the greater good.