Funding for seniors' health improves well-being
Support from the Covenant Foundation helps residents at Covenant sites across Alberta enjoy better quality of life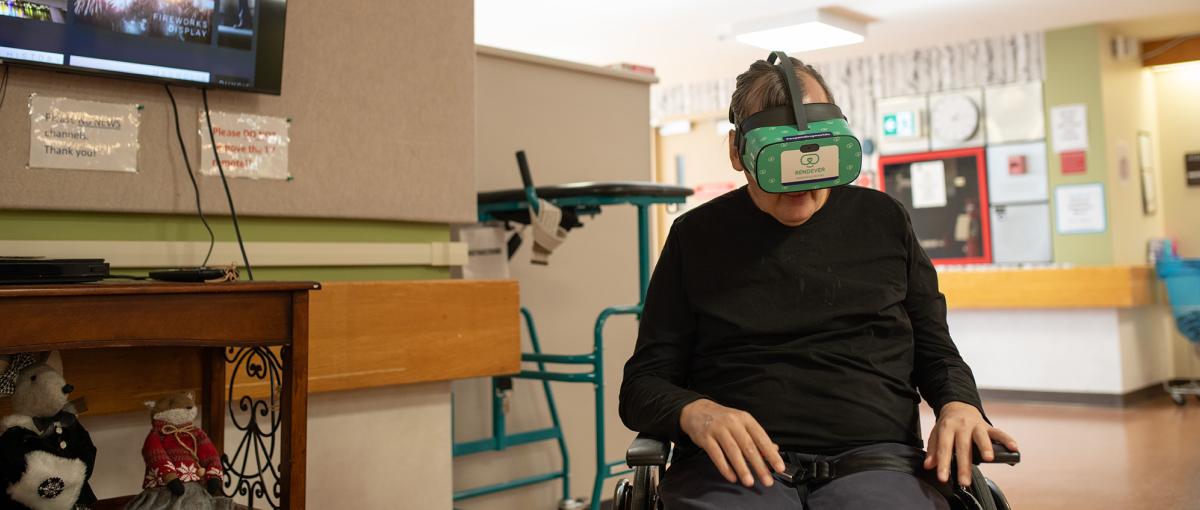 June 15, 2023
By Marguerite Watson
Thanks to virtual reality technology, John Miller, a resident at the Edmonton General Continuing Care Centre, can travel and participate in diverse activities without ever leaving the comforts of home.
"When you get those goggles on, you can go wherever you want, and it just lifts your spirit," says John, who has multiple sclerosis and uses a wheelchair.
The virtual reality goggles are some of the equipment, technology and programs funded by the Covenant Foundation to support the health, well-being and quality of life of residents at Covenant Health, Covenant Care and Covenant Living sites throughout Alberta. With the help of donors, the foundation has committed more than $8 million in funding since 2016 for seniors' health and wellness initiatives at 21 hospitals and continuing care centres.
"Working collaboratively with Covenant's healthcare leaders and our generous donors and partners, we invest in pioneering new approaches to seniors' care, innovating solutions to system pressures and gaps in service and addressing the changing health needs of older Albertans now and into the future," says Lisa Munro, president and chief executive officer, Covenant Foundation. "Protecting and improving the health and well-being of seniors in our province are of fundamental importance. It's an investment that not only ensures the best possible care for our parents, grandparents and elders today but also helps innovate seniors' care that will benefit all of us as we age."
The foundation's investment in seniors' health and well-being is helping counter the impacts of COVID-19 on seniors, as well as social isolation and loneliness, which have been recognized globally as public health issues for this age group. In fact, research has shown that social isolation is associated with increased risk of death for seniors on par with or greater than risk factors such as alcohol use, smoking and obesity. 
"With the support of the foundation and its donors, we're able to deliver enhanced care that helps seniors maintain greater independence, stay connected to their communities as long as they can and enjoy the best health, well-being and quality of life possible," says Sheli Murphy, president and senior operating officer, Covenant Care and Covenant Living.
Supporting seniors' health and well-being is becoming increasingly important as the seniors' population grows in Alberta. As of September 2022, more than 725,000 Albertans were over the age of 65. That number is expected to double within the next two decades.
"The population of seniors in our province continues to rise faster than all other age groups, bringing complex health needs and an increased demand for services that range from acute hospital care to continuing care, designated supportive living, rehabilitation needs and palliative and end-of-life care," says Scott Baerg, Covenant Health's senior operating officer for continuing care. "We're tremendously grateful to the foundation for helping us ensure the best possible care in the most appropriate place through senior-focused supports across this spectrum of care."
Here we highlight some of the programs and initiatives supported by the Covenant Foundation for residents at our sites.
Helping seniors keep active
Covenant Foundation funding for special equipment and technology is helping residents at multiple sites improve their mobility and physical health and maintain social and community connections. For example, the foundation has provided over $50,000 for the Motiview cycling program at eight Covenant Care sites across the province. Residents pedal while watching videos of cycling trails around the world. Recreation staff at the sites have noted that residents have experienced not only physical benefits from the program but also social and emotional benefits.
"There's been quite significant improvement in their mood from before they started the program to right after. It was quite a big change," says Ashley LaValley, recreation therapist at St. Teresa Place, a Covenant Care site in Calgary.
Initiatives funded at other sites have included a therapeutic bicycling program at Holy Cross Manor and St. Marguerite Manor in Calgary and recreation therapy at St. Michael's Health Centre and St. Therese Villa in Lethbridge. The recreation program includes activities ranging from lifting weights to cooking, baking, playing cards and enjoying board games.
Jessica Charytoniuk, a parking clerk at the Grey Nuns Community Hospital, is lending her support to Covenant Health's LGBTQ2S+ Advisory Board.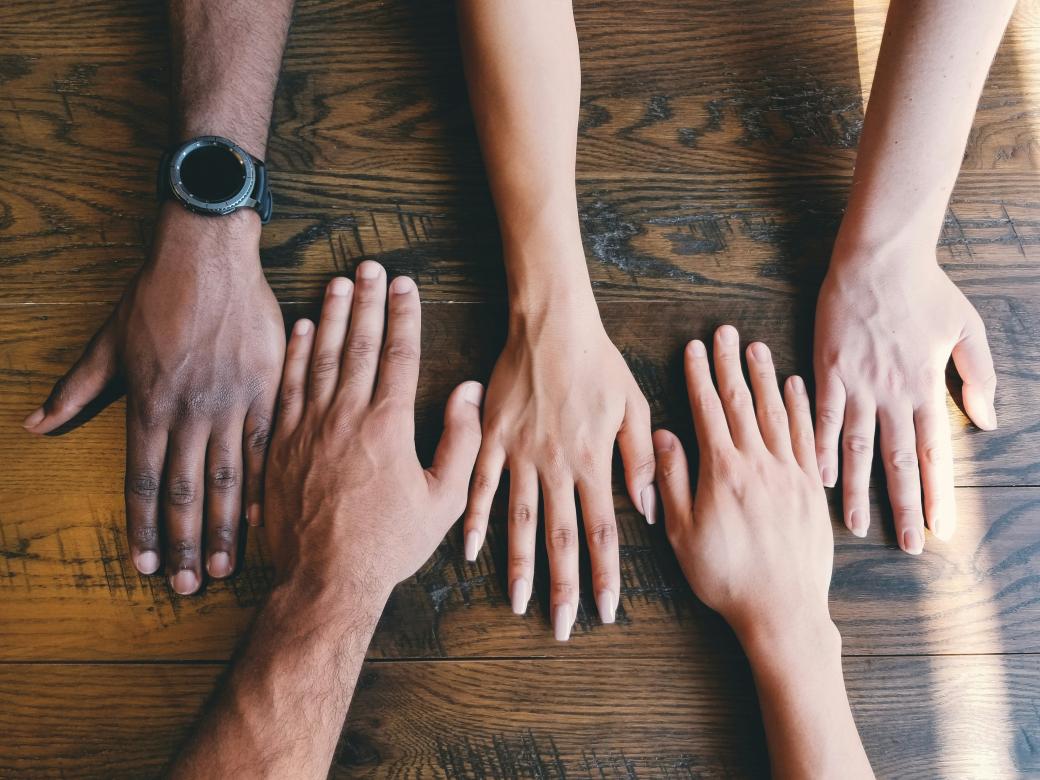 Shawn Mccreight's journey of living authentically as a gay man in long-term care has had an impact on LGBTQ2S+ acceptance.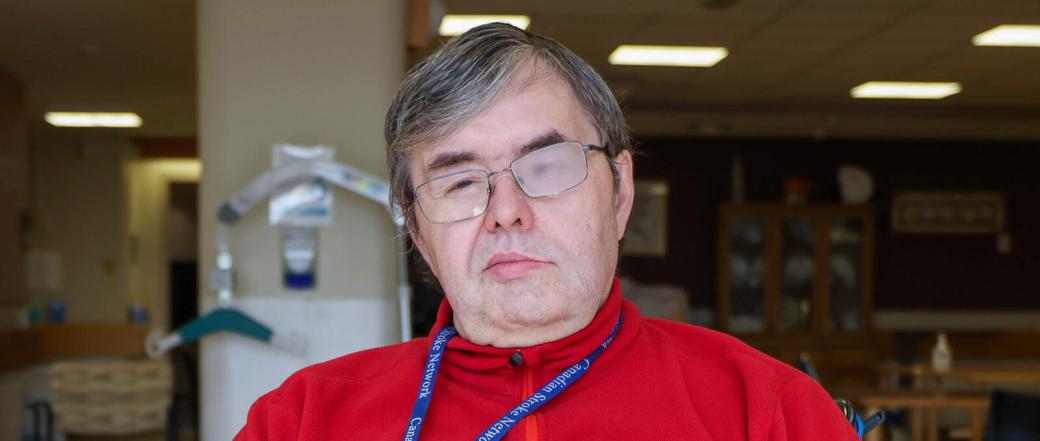 Morley Ramsay, pharmacy technician, is the recipient of Covenant's Mission Award for Stewardship.