Making patients comfortable at the end
Physicians donate a specialized bed to help patients at Carmel Hospice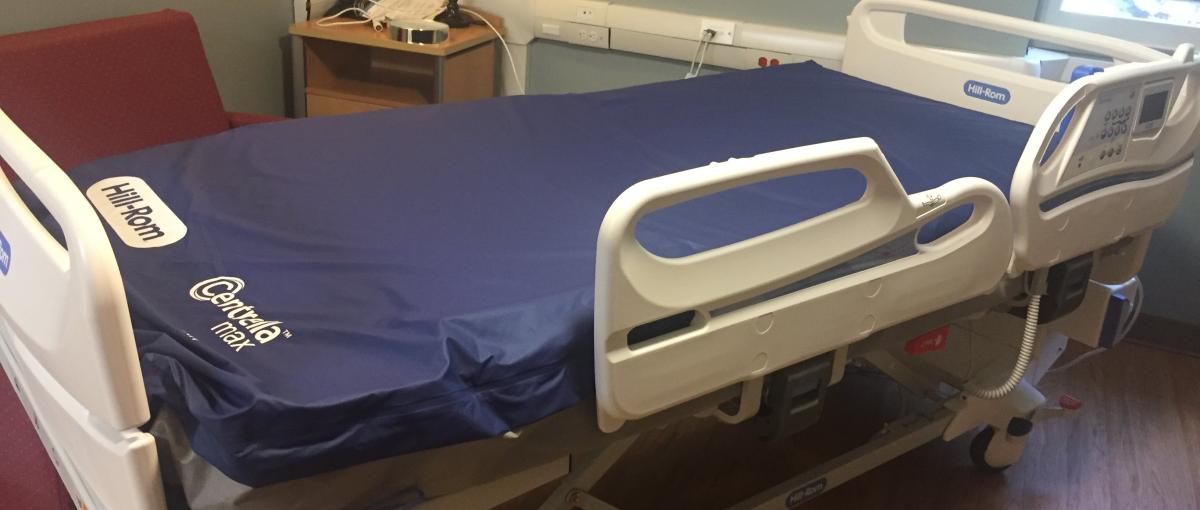 September 3, 2020
By Lisa Brunelle, Communications Advisor, Covenant Health
Larry Plante's cancer reached the end stages, and he was admitted to Carmel Hospice in St. Joseph's Home in Medicine Hat.
"While Dad was in the hospice, he moved rooms a couple of times to accommodate his needs and our large family," says Laurel Solheim, Larry's daughter. "Near the end, he wasn't comfortable and was moved to a room near the nurses' station."
Many end-of-life patients need special mattresses to keep them comfortable. With Larry being a big man, a larger bed would be most comfortable for him. The hospice has a cuddle bed that's large enough for a couple to sleep together in, but it doesn't have a special mattress.
"The cuddle bed didn't ease Larry's pain," says Dr. Anthony Jeraj, director of the Carmel Hospice and Larry's doctor. "I was upset because here I was trying to help this guy, but his pain increased."
Anthony felt it was important to have a large hospice bed with a mattress that works well for end of life, so he decided to buy a new bed for the hospice and invited the other eight doctors working in the hospice to join him in the donation.
"One of the nurses didn't believe I was serious," says Anthony. "She said, 'If we get this new bed, I'll make you cookies for a year.' I got my first batch in March."
There is a fund shared by the doctors, and all agreed to use it to help purchase the bed. Anthony and his wife put in the additional funds to cover the bed's $25,000 cost.
"Dr. Jeraj was more than just my dad's doctor," says Laurel. "Dad had been his patient for many years and considered Dr. Jeraj a trusted friend as well as his doctor."
Anthony says the bed that was chosen is the "cat's meow." It's computerized and allows nurses to talk to patients and can even play music.
"I like donating money to places where I know what the money is going to," says Anthony. "My wife agreed that this was a good idea."
The doctors purchased the bed in honour of Larry, a dedicated family man who died on Aug. 20, 2019, at the age of 85. Larry played for the Medicine Hat Tigers hockey club in the early 1950s and was drafted to the NHL. While in Medicine Hat, he met a woman at a bank where she worked who turned out to be the love of his life. So instead of playing hockey, he stayed in the southern Alberta city, married her and raised a family of three kids. Larry had eight grandchildren and two great-grandchildren.
"When I found out that the doctors were donating a bed in my dad's memory, I was just speechless that they would do this," says Laurel. "It was beyond anything I would've ever expected, and it demonstrates the level of caring these doctors and this facility provide."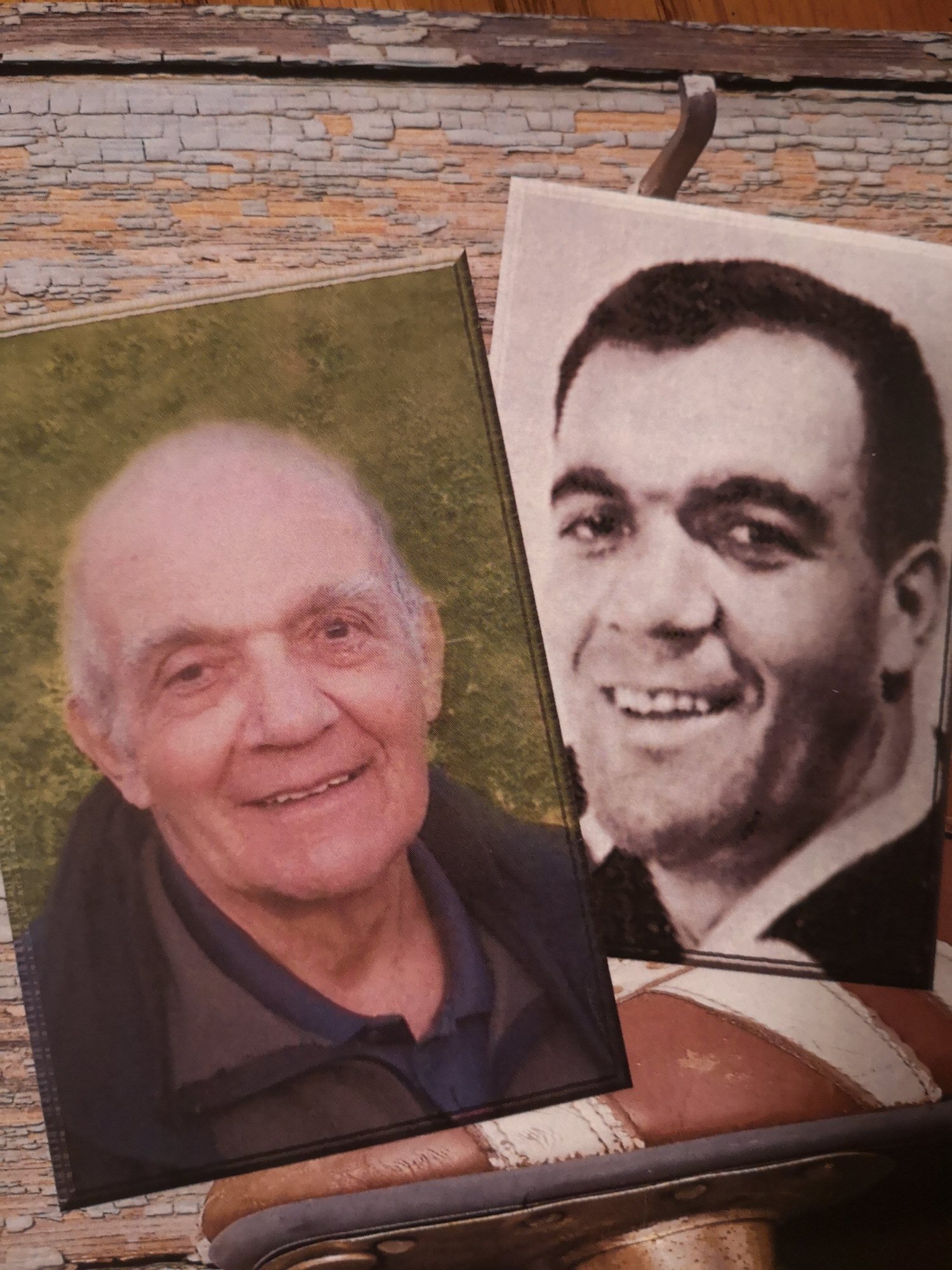 Laurel says her dad received excellent care at Carmel Hospice. She says he was brought to tears when one of the team members came in to give him a sponge bath and sang to him while she did it.
"I want to be a part of that — making someone comfortable. I've applied to volunteer at St. Joseph's," says Laurel. "There are so many people who don't have anyone to be there for them."
The doctors worked with Covenant Foundation to make the donation.
"We're thankful to these dedicated physicians for everything they do to support patients and families experiencing the difficult emotional challenges surrounding end-of-life care," says Tracy Sopkow, CEO, Covenant Foundation.
"I've been working in health care for 25 years," says Ryan Wiest, site administrator at St. Joseph's Home, where the Carmel Hospice is located. "I've never seen physicians pitch in together and make a donation like this for the site they work in."