Meet Tanya Gilchrist
Registered nurse, Our Lady of the Rosary Hospital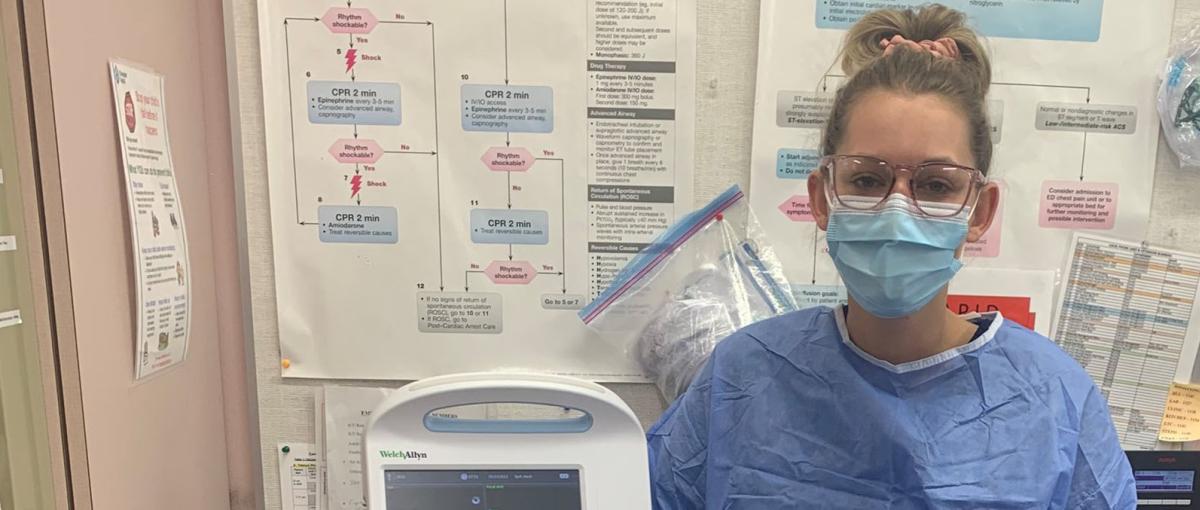 During her five years at Our Lady of the Rosary Hospital in Castor, Tanya Gilchrist has been a recreation therapist, a health care aide, an undergraduate nursing employee and now a registered nurse (RN) in acute and long-term care. She feels the hospital has given her a plethora of opportunities to nurture her skills.
"I enjoy working in small sites and rural settings because you get to know your patients and residents and develop relationships," Tanya says. "You have different challenges in rural Alberta and limited resources, so you have to think a little quicker on your feet sometimes.
"I really like care across the lifespan. I love emergency medicine and the adrenaline, but having the ability to look after people of all ages — from pediatric to palliative care — is really rewarding. In rural, you're every type of nurse."
While Tanya grew up in Castor, she spent six years in Edmonton, where she earned her nursing degree and worked as an RN after graduation. She learned a lot during her time there but missed her hometown and decided to reconnect with her roots. Living in Castor has many benefits, Tanya says.
"It's a really beautiful, tight-knit community," she says. "It allows you to enjoy simpler living, more outdoor time, affordable housing and a community where you get to know everyone. Castor has a lot of recreational opportunities, and it's a great place to start a family, which is why I came back. There is something about going to the grocery store and running into seven people you know."
Are you interested in joining the Covenant Health team?
Covenant Health has diverse teams of employees, physicians, and volunteers that share a deep commitment to serve and share their talents for the greater good.